We have adopted a new reminder system which is now live!
HotDoc will handle all of your reminders and online appointments.
Please book via this link Hot Doc Appointments or download the app in the Google Play Store or in Apple Play.
Your appointment confirmation reminders will contain a link to allow you to confirm your appointment or you may simply reply Y to confirm.
Our waiting area has a self check-in kiosk which will save you time at the desk and allow you to update your address and phone numbers in complete privacy.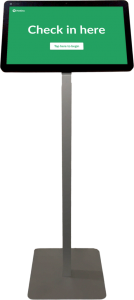 Our staff are on hand to assist you to check in and answer any questions.